Delphian
what does it mean?
pertaining to the oracle of Delphi; having several senses
Built around a sacred spring, Delphi was considered to be the omphalos - the centre of the world. People came from all over to have their questions about the future answered by the Pythia, the priestess of Apollo.
ACMA Cybersmart Access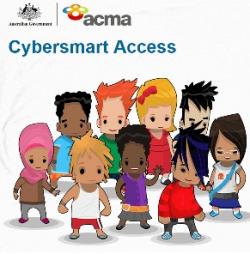 Cybersmart Access is a set of four fun games designed to reinforce key cybersafety messages to children with special education needs. Developed for ACMA, each game has been tested by students and is accompanied by a unit of work. The resource covers key cybersafety issues.